Isn't it time to get your own unique perspective out into the world?
You have so much to say ...
... and a huge impact to make. 
You want to make money and help more amazing people. You're proud of the work you do because you can move the needle forward for your clients with incredible skill.
If only you could articulate what you do so anyone who crosses your path immediately experiences connection & gets how you can help them.
When ideal prospects understand your value they feel confident signing up for that freebie, subscribing to your content or booking that consult. 
Even better, when your messaging is so clear ... you become unforgettable ... to the right people.
Looking at your competitors websites is not the right way to find your own bold message!
Communicating your value in a way that gets heard by the right people isn't something that can be done on a whim or by waiting for a moment of inspiration.
Without any prompts or coaching it's almost impossible to do it on your own.
Nor can you come up with unique, convincing and compelling messaging by looking at your competitors. (Confession, I tried that - too many times!)
Over the last 5 years I've developed a process to help business owners create brand messaging that converts.
The good news is that you don't have to hire a branding coach, strategist, agency or expensive copywriter to build your collection of core messages.
I'm now sharing this process with you to help you uncover:
The true value of your brand & offers

Messaging that perks up people's ears when they hear it

Core messages that you'll be excited to use again & again
When brands use their core message consistently, everywhere, their sales begin to

soar!
Since beginning my coaching journey online, I have craved for a cohesive message. I have taken many workshops, hired many coaches but never truly felt the grounded feeling of being concise that I have yearned for until coming across Lisa's Toolkit. I have worked through both of her guides. The first one helped clarify that I indeed was stuck in positioning.
Shortly after she came out with the Messaging Toolkit and I jumped on it. She literally creates a plug and play process for creating copy that truly speaks to your clients journey. I am actually getting excited for online marketing and that is truly a miracle! If you want a super clear step-by-step process that helps you deeply connect to your message than grab this guide now.
Dr. Sweta Chawla, Author, Speaker & Coach
I had brain dump notes in so many different places it was impossible for me to organize the mess. Putting content into small bite sized pieces and then transferring it into neat little boxes fulfilled my desire for order. Step by step gratifying process.
Thanks to the Brave Messaging Toolkit my next steps are now obvious. I went from scattered and stuck to clear and confident on my vision!
Maren Bruun, Paw in Hand
Lisa's Brave Messaging Toolkit helps you get to the heart of what makes you and your business.
By visualizing and mapping out a client's journey through my offerings, I gained clarity on what sets me apart as a coach. Instead of trying to appeal to everyone (which really means you're appealing to no one!), using her toolkit made me deep dig, and find my true niche as a coach for middle managers and supervisors. That has helped me feel confident and excited that I can do what I say I can do to help my clients move forward in their careers (and life)!
Kim Hall, Personal Development Coach
I am so grateful for Lisa and the messaging toolkit. I knew I had an idea of who I served, how, and what made me different, but I was waaaaaay too in my own head about how to draw it out and it stopped me from doing more to promote my business.
After this process messaging, everything just fell into place. Now I can confidently talk about my work, and I feel a lot more confident to put myself out there. Plus I feel like I can write more freely and like myself now that I am clearer on my value prop! It's such a treasure trove, I am grateful.
Sasha Korobov, Business Coach
Expertly articulate the true value of your brand!
I created this Messaging Toolkit to help you create a brand message you and your ideal clients love. You'll get a chance to build:
A brand message you're proud to share

Homepage copy that converts prospects to the next step to working with you

A framework for knowing how to use different messages in different places

Confidence that you can up the level of your brand promise and stand by it 100% … eventually leading to increased demand and higher pricing
The Toolkit is packed full of tools to help you explain in simple language how you make a difference in people's lives.
The 3 step system that'll bring your brand to life:
Customer Journey Template
Your first step will include filling out the Customer Journey Template. An exercise to help you define your ideal client & map your customer journey - from when they first come to you to the point at which they're ready to move on - identifying the transformation you've delivered.
Fillable Messaging Blocks
A step-by-step messaging process to help you build core messages that describe the true value of your service from 20 different perspectives. All written for your ideal prospect, clearly, without jargon or fluff. Also included is a case study and sample messaging so you can see how it works directly. 
Comprehensive Video Training
Detailed tutorials on how to bring all your messages into a flow of writing that meets your prospect where they are and moves them towards your solution. Includes written examples of copy that converts.
I'm sharing my core messaging building system I use with my clients (that costs $1,500) for only $297 $147!!! Get started on this on your own at this introductory price ... today!
Don't put off building your brave brand any longer ...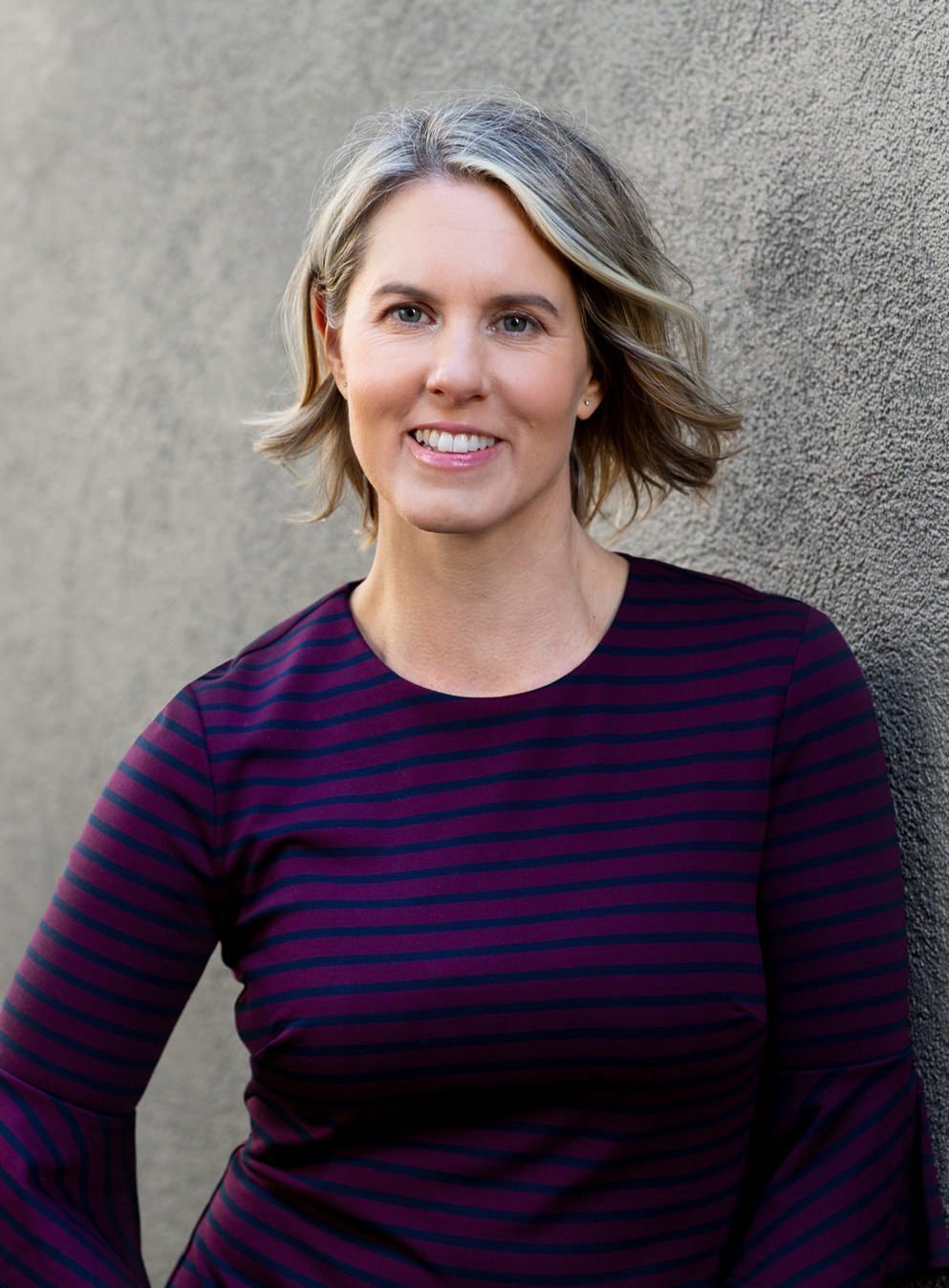 I've been on this entrepreneurial journey for 12 years! I know what it's like to try and fail over and over again. I've been through all the ups and downs including wondering why it's so hard to attract good clients consistently.
Trust me, I've used all the excuses - others are already saying the same thing, it takes too long to get heard, I'm afraid to narrow my audience and I don't want to turn anyone off.  Truthfully I was hiding. I was afraid to commit 100% to showing up with my message.
When I realized I was the only one holding myself back, things changed.
Now I'm fiercely committed to helping impact-driven entrepreneurs communicate their value and get it into the world so they can grow a business full of fulfillment. It starts with knowing your true value and sharing it!
You can grow online by getting your bold message in front of the right people. That doesn't mean hustling around the clock. When your brand is strong, you will get noticed more by doing less!
Lisa helped me see that the bottleneck existed in my sales sequence. Just days after I tightened up the language, I bumped up the price 15% and started selling 1 course every day! She helped me see that I was giving too much away and didn't need more leads, just a higher conversion rate.
Lisa's process got me immediate results. I've now had 3 record breaking months in a row ... and it's my slow season!
Mark Groleau, Unboring Wedding
Lisa's superpower is to help businesses distill their value. Before working with her. I didn't how to articulate the unique message of my business and make it work. Lisa helped me make sense of the ideas in my head and make them understandable for the clients I'm trying to attract.
As a result, I was able to distinguish my ideal client from others and put messaging on my website that resonates with them, and means a lot to me.
Tammy Martin, Martin Marketing
After hiring Lisa for a one-day intensive coaching session regarding my marketing and messaging, I walked away not only with a lot more clarity than I walked in with, but also a roadmap on how to put everything we talked about into action. Beyond that, I left so excited and energized about the direction of my business, and motivated to get to work. I really can't recommend Lisa highly enough!
Jeremy Enns, Counterweight Creative
100% satisfaction guaranteed. Say what?
It's not easy to understand if a digital product is right for you just by reading a sale page. I get it!
I'm a big believer in doing the work. It's not the easy stuff or quick fixes that will make or break a business. It takes deep knowledge and commitment. This is the tool that will give you the best chance to know, confirm and commit.
Keep this tool in your back pocket and review it every 3-6 months and your messaging with connect.
However, not all great minds think alike and I want to feel satisfied that this is what you need right now. That's why I'm offering a 7 day full money back guarantee. All I ask is that you write in with the reason why it's not right for you so I can keep improving it.
Not sure yet? At least don't leave empty handed!
Get the FREE Noticeable Brand Guidebook!