If you're a consultant, coach or service-based business who wants to scale & increase your impact, you probably already know you need to be actively finding prospects instead of just waiting for them to find you.
Some people call that marketing!
So I won't get into ALL of the details about the ways you can get more visibility for your amazing services and offers.
Because you've probably tried a lot of marketing tactics already ... and feel overwhelmed about all the choices still in front of you.
Should you do you even more?  Get the answer here ===>>>
Here's what you might not know ...
Even though the motivation to plan your marketing is probably quite clear, the way to do it that's right for YOU (not EVERYONE),

isn't always obvious.
Do you find yourself in marketing purgatory? It may sound something like this ..
There are too many options! How do I prioritize?

Which platform is right for me? Do I have to be on all of them?

Why do I feel I have to keep spending more and more?

How long do I hang out in a channel before I toss it?

It's impossible to get seen above all the noise. What should I try next?

Mass marketing just isn't right for me. Please tell me there's another way!
I understand what feeling stuck and overwhelmed is like. It truly sucks being stopped in our tracks.
But that doesn't mean you aren't missing out! There are thousands of clients who want to find you.
You just need to find out what's working and double down on that. NOT add more tactics.
I'll let you in on a secret ...
MOST ONLINE BUSINESS OWNERS ARE SHOWING UP WITH ZERO STRATEGY AND HAVE NO IDEA WHAT'S ACTUALLY WORKING!
That's the absolute truth. Small businesses owners of all sizes are completely winging it & chasing one tactic to the next without having any idea about what's bringing in clients ...
OR ... they're increasing their efforts to get more traffic when it's further down the funnel where they're losing leads. Instead of more traffic, they actually need more conversions.
Marketing is very powerful with the right positioning, when you do it in a way that's fun and uses your strengths.
Fortunately, I've helped dozens of business owners simplify their marketing and start getting more clients. I want to show you how to do that too!
When we hired Lisa we wanted strategies that we could apply to our businesses immediately - a quick turnaround and measurable results. We didn't want any fluff. With her help we were able to focus on a direction and very clear business goals that matched our values and desired lifestyle.
Leah Mulleda, Laneway Media
Scaling Deep Marketing Roadmap
A tool to help you put marketing into a system that you can count on for consistent leads & growth.
A planning system perfect for business owners who'd rather DO THE WORK than market their work.
Ideal for coaches, consultants, online educators, health practitioners & creatives ready to reach the right clients.
You'll gain access to my exclusive brand-building and marketing system to refine and simplify your offers, map out existing funnels and review and create conversion & sales goals in your own planning session.
I'm giving away my entire planning system I use with my clients (that I charge $1,500 for a session) for only $37!!! You can get started on this on your own today!
You'll get tools & exercise to help you ...
Most business models are too complicated. Too many offers, too many marketing channels makes it confusing to know what's working. Simplifying your model comes first!
A strong brand starts with your unique value. What do you bring to the table and how can you tell that story? You'll go over the major pain-points & desires of your ideal client to communicate better.
Locking in your positioning to attract high value clients is important so you can create more sales with fewer people. I include key exercise to ensure you're making a strong impression.
To create a plan that has predictability, you need a baseline. You also need to know where prospects are getting stuck and not moving closer to the sale. More sales is the priority! 
You'll have all the tools you need to build a marketing plan you can trust. Making it easier to create a map you can follow and stick to you because it's customized to your strengths!
The best tool to help you soar into the future is to have a plan of action. This roadmap will help you decipher the most important action steps over the next week, 30 days & 6 months.
How would life be different if you ...
Before you decide to hand it all over and ...
Sign up for a course,

Learn the latest tactical hack,

Follow another guru's step-by-step framework,

Hire a coach or a full-on marketing agency, or

Create a brand new funnel ...
Start looking at your own experience & data first so you can make a good decision before you invest!
A simple marketing system that reaches your audience, builds authority & grows your tribe naturally can only be designed by you!
Lisa helped me see that the bottleneck existed in my sales sequence. Just days after I tightened up the language, I bumped up the price 15% and sold 7 courses in a couple of weeks! She helped me see that I was giving too much away and didn't need more leads, just a higher conversion rate.
Lisa's process got me immediate results. I'm going to have a record breaking month!
Mark Groleau, Unboring Wedding
Before I hired Lisa, I was feeling like my business was flatlining. I wanted to re-evaluate my goals, business model, and jump-start a new year designing a business that would grow. This was EXACTLY what I needed. Immediately after working together, I saw a jump in sales, an expansion of my services, and new energy in my business almost immediately. I know I'll refer back to my notes consistently as my business continues to grow.
Lindsay O'Donnell, Piquant Marketing
Lisa helped me simplify and focus. Before we worked together I just kept doubting myself. Now I have the validation and accountability to sell the offers I love & promote them in the way that's right for me.
Jen Price, Copywriter, You So Much
There are things that I knew I should do and things that I felt I should do, but don't actually need to be doing. This process has helped me to separate what's vital to my business and what's not going to get me clients. It was so helpful!
Stephanie Sirot, Skyscape Consulting
Lisa's superpower is to help businesses distill their value. Before working with her. I didn't how to articulate the unique message of my business and make it work. Lisa helped me make sense of the ideas in my head and make them understandable for the clients I'm trying to attract. As a result, I was able to distinguish my ideal client from others and put messaging on my website that resonates with them, and means a lot to me.
Tammy Martin, Martin Marketing
This is the right time for you to build a marketing roadmap if ...
Working with Lisa gave me the clarity I needed. Working with Lisa was hands down, one of the best business/strategy investments I ever made.
Jessica Vazquez, Wealth & Business Coach
I hired Lisa to help me with my messaging and marketing plan. I was super pumped up during and after our session!
Jeremy Enns, Counterweight Creative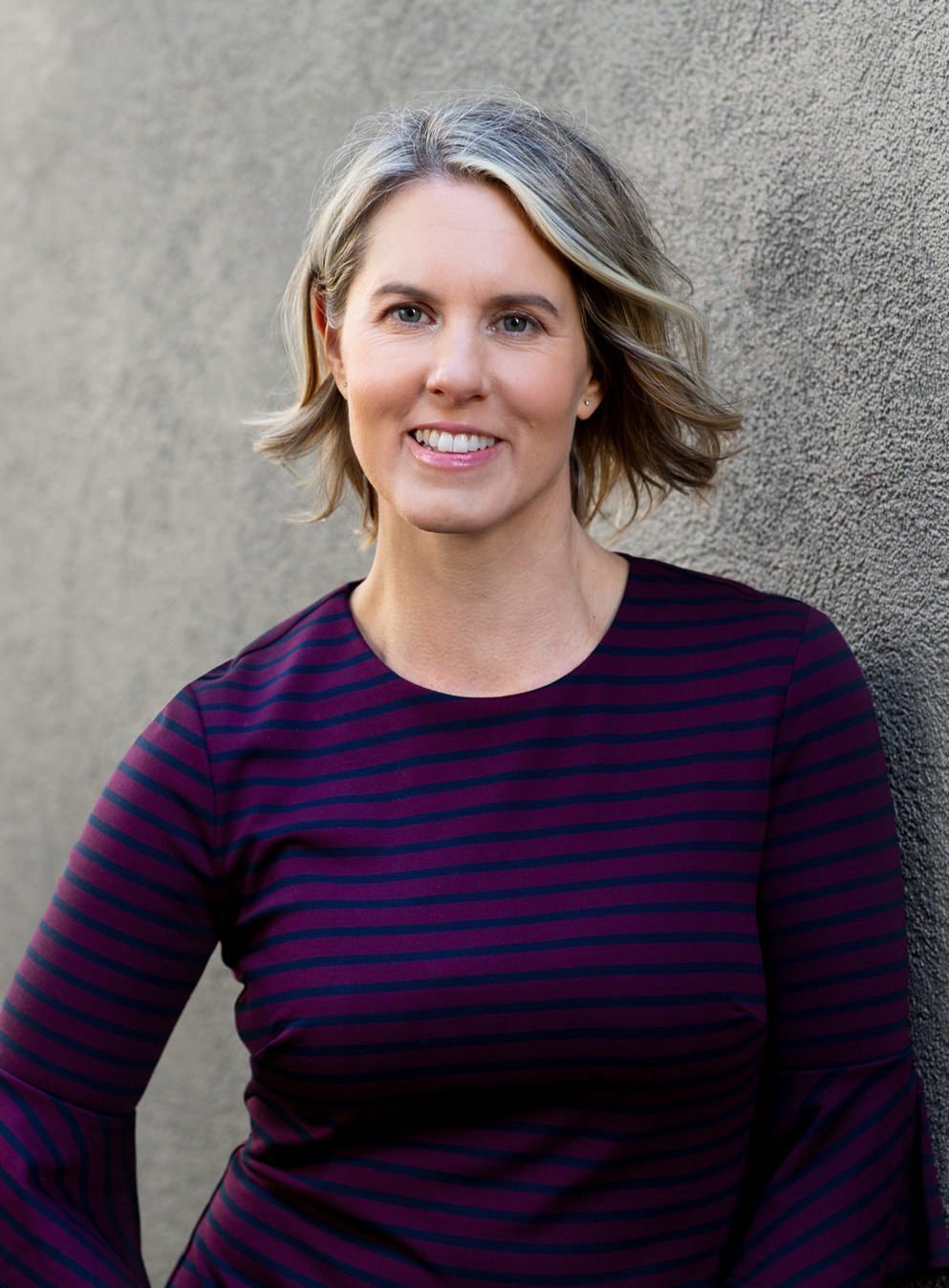 I've been on this entrepreneurial journey for 10 years! I know what it's like to try and fail over and over again. I've been through all the ups and downs including wondering why it's so hard to attract good clients consistently.
Trust me, I've used all the excuses - I live in a small town, I need a healthy lifestyle and it's not all about the money. While all of those are true, I was still hiding. I was afraid to commit 100% to showing up with my message. What I really wanted was for someone to say, "Hey, your stuff is great, come share it with my audience!".  Finally I realized that would never happen, not until I put it out there.
When I realized I was the only one holding myself back, things changed.
Now I'm fiercely committed to helping impact-driven entrepreneurs communicate their value and get it into the world with simple marketing so they can grow a business with purpose. Let simplicity & focus guide you.
You can grow online by getting your message in front of the right people, in the right mean. That doesn't mean hustling around the clock. It can mean doing less!
100% satisfaction guaranteed. Say what?
It's not easy to understand if a digital product is right for you just by reading a sale page. I get it!
I'm a big believer in doing the work. It's not the easy stuff or quick fixes that will make or break a business. It takes deep knowledge and commitment. This is the tool that will give you the best chance to know, confirm and commit.
Keep this tool in your back pocket and review it every 3-6 months and your marketing will be on fire.
However, not all great minds think alike and I want to feel satisfied that this is what you need right now. That's why I'm offering a 14 day full money back guarantee. All I ask is that you write in with the reason why it's not right for you so I can keep improving it.