Wondering how & when you can start charging what you're worth?
When you started your business you probably had simple goals. Make excellent income, doing work you love and help others. And then you realized that finding those clients consistently wasn't so simple.
You know you need to stand out. And not by being the most prolific on social media nor promoting how successful you are... just by offering exceptional service.
And you sure have tried but things keep getting in your way like:
Being afraid to niche down and focus on one main client or problem

Wondering if you'll lose out on clients if you don't customize your services for each one

Being uncomfortable leading people to a clear transformation 
I hear you, but I also have to tell you that this line of thinking is exactly what's holding your back from...
Consistent revenue

Doing zone of genius work

Working on thought leadership, impact and legacy stuff
When you try to do all things for all people, you can't grow a strong brand. Instead ...
I want you to have the confidence that when you meet your ideal client, you have the right solution for them and a better one than anyone else. Your offers are so clear that it causes them to stop looking and know they just need YOU!
Stop Trading Your Time for Money and Start Selling Results!
Most service providers like you, do a few things uniquely well. I'm sure you can think of a few clients you've helped get huge results, and it was so easy for you.
Doing that repeatedly is the real secret to building a brand that grows without hustling day and night.
Gain confidence in your value
It can be confusing trying to differentiate in a sea of sameness and it's hard to know what to charge for the services we sell.
Pulling pricing out of a hat never gives us confidence. Instead we need it to represent the value of the outcomes we create for people.
We do this by productizing our services.
That's a fancy way to say packaging the transformation you deliver into an offer that sells itself.
Which leads to charging enough to make the profit you deserve from providing transformational results to all your clients.
When you start selling outcomes instead of hours, you can finally begin building a sustainable brand.
I just bought your Hours to Outcome Guide! It is like you created this just for me!  And after a quick glance, I think it is going to be very helpful for me ...
I LOVE LOVE LOVE that you have pricing ranges in there!  That is a goldmine. Pricing has always been so hard for me ...
Jill Shroyer, Expedition HR
Lisa's gift of helping you get to the foundation of your business is so apparent in everything she offers. From her podcast to her emails and products, Lisa's insights helped me determine the transformation my business offers.
Lisa's Hours to Outcomes Workbook & Training helped me get serious clarity around where my business is headed next and the types of questions it presented allowed me to really assess what I love about how my business currently works. This training reminded me of why I started my business in the first place and got me excited again about the potential for growth.
Andrea Shirley, One Nine Design
Your complete guide to turning your service into a package that people line up to buy!
10 Ways to Package and Price Your Signature Service
A robust guide showcasing the best of service business model offers with It comes with a complete description of 10 of the most common and easily sold signature packages, including timeframe, who they are best offered by, what kind of clients want them and a price range for each one.
Fillable Outcome Workbook
This two-part fillable worksheet will help you determine which package is the best for you and your clients. It will help you match your work style and personality and business goals with the level of service required to get your clients the results they need and will love you for!
Comprehensive Video Training
I'm going to help you figure out which package is best for you by sharing some examples of packages that work and how to determine which one is best for you. I've also included a video on pricing so you can feel more confident choosing a price point for your signature package that not only brings in the revenue you want but that also reflects the value of your offer.
I'm sharing all of this training that I still use with each and every one of my private clients (a VIP day that costs $2,500) for only $67!!! Get the foundational packages here and guidance to start productizing your services...TODAY!
Lisa's process helps you get to the heart of what makes you and your business.
By visualizing and mapping out a client's journey through my offerings, I gained clarity on what sets me apart as a coach. Instead of trying to appeal to everyone (which really means you're appealing to no one!), using her methodology made me deep dig, and find my true niche as a coach for middle managers and supervisors. That has helped me feel confident and excited that I can do what I say I can do to help my clients move forward in their careers (and life)!
Kim Hall, Personal Development Coach
I am so grateful for Lisa. I knew I had an idea of who I served, how, and what made me different, but I was waaaaaay too in my own head about how to draw it out and it stopped me from doing more to promote my business.
After this process everything just fell into place. Now I can confidently talk about my work, and I feel a lot more confident to put myself out there. Plus I feel like I can write more freely and like myself now that I am clearer on my value prop! It's such a treasure trove, I am grateful.
Sasha Korobov, Business Coach
Lisa helped me see that I didn't need to create more offers in my business. I just needed to make my funnel less confusing. Just days after I tightened up the language, I bumped up the price of my course by 15% and started selling one every day! She helped me see that I was giving too much away and didn't need more leads, just a higher conversion rate.
Lisa's process got me immediate results. I've now had 3 record breaking months in a row ... and it's my slow season!
Mark Groleau, Unboring Wedding
Lisa's superpower is to help businesses distill their value. Before working with her. I didn't how to articulate the uniqueness of my offer. Lisa helped me make sense of the ideas in my head and make them understandable for the clients I'm trying to attract.
As a result, I was able to distinguish my ideal client from others and put messaging on my website that resonates with them, and means a lot to me.
Tammy Martin, Martin Marketing
Don't put off building your brave brand any longer ...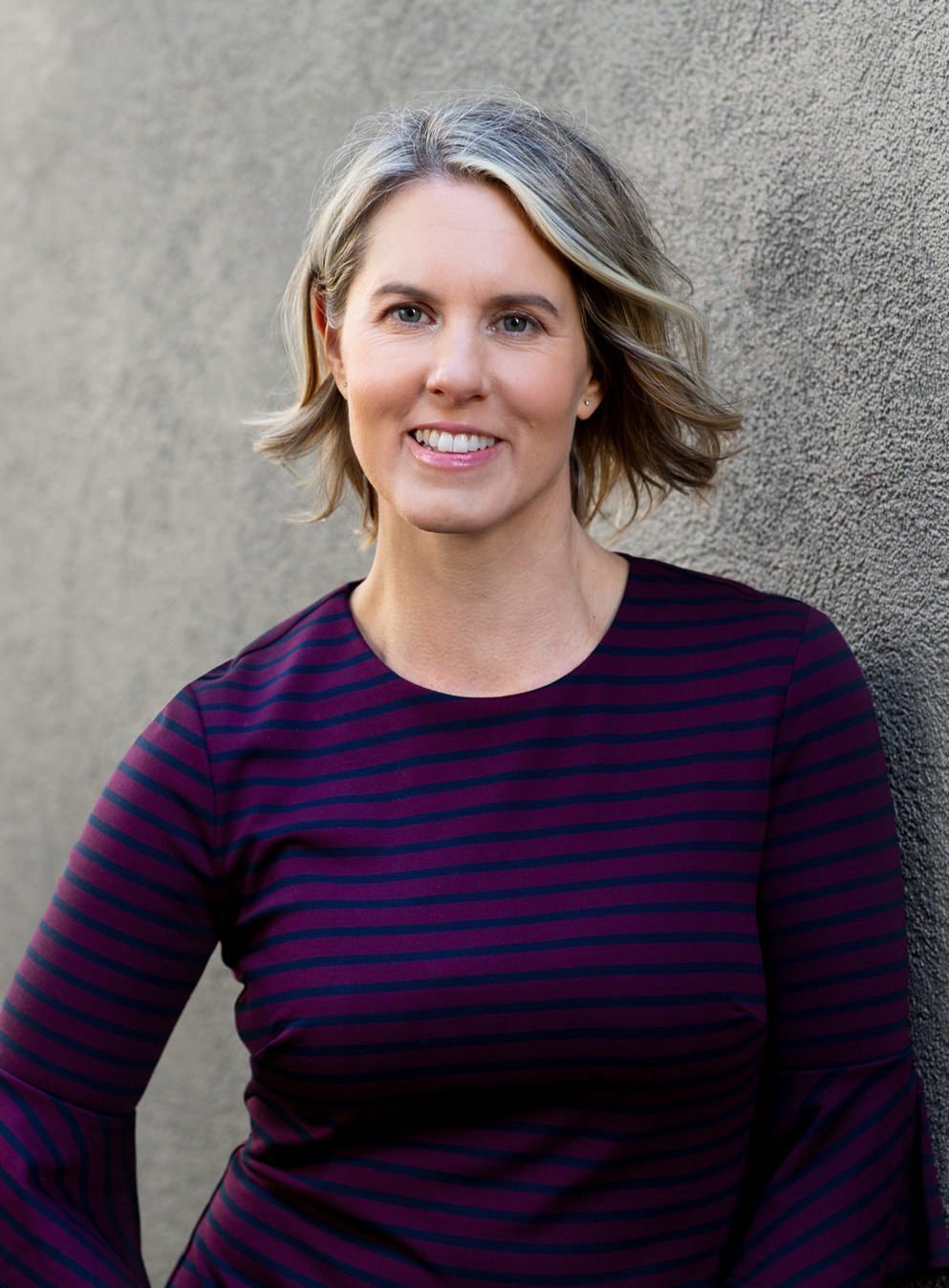 I've been on this entrepreneurial journey for 12 years! I know what it's like to try and fail over and over again. I've been through all the ups and downs including wondering why it's so hard to attract good clients consistently.
The first turning point I experience was when I became willing to narrow my focus created one clear package. Prospects began to understand how I could help them - straight-away! I gained so much confidence in my value which translated to sales. 
For the first time, I was 100% confident I could help clients reach their goal. 
Because my outcomes are clear, my packages sell easily and I never doubt my work. My clients are happy and grateful. I can keep raising my prices as I know what I do is worth a lot.
I work on package the services of each and every one of my private clients. And it works so well, I'm so excited to share it with you today.
Oh, and, in case you're curious ... my favourite offers include VIP Days and high support memberships that help people like you design businesses with freedom and fulfillment built in.
100% satisfaction guaranteed. Say what?
It's not easy to understand if a digital product is right for you just by reading a sale page. I get it!
I'm a big believer in doing the work. It's not the easy stuff or quick fixes that will make or break a business. It takes deep knowledge and commitment. This is the tool that will give you the best chance to know, confirm and commit to a bolder brand.
Keep this tool in your back pocket and review it every 3-6 months.
However, not all great minds think alike and I want to feel satisfied that this is what you need right now. That's why I'm offering a 7 day full money back guarantee. All I ask is that you write in with the reason why it's not right for you so I can keep improving it.
I hired Lisa to help me with my messaging and marketing plan. I was super pumped up during and after our session!
Jeremy Enns, Counterweight Creative
Working with Lisa gave me the clarity I needed. Working with Lisa was hands down, one of the best business/strategy investments I ever made.
Jessica Vazquez, Wealth & Business Coach